Jamie Cowan
Life Planning Consultants, LLC.
74 Glenwood Road
Clinton, CT 06413
County: Middlesex
(860) 664.4118
Categories: Funeral Homes, Life Insurance, Veteran's Services/Benefits, Financial Advisors
Jamie Cowan (The Advance Funeral planning expert) is the Founder of Life Planning Consultants, LLC. He specializes in the needs of those, regardless of age, who need to protect their assets and keep their hard earned money safe. He's your advocate who will walk you through: • The Advance Funeral Planning process, I will Save you Thousands of Dollars! • Veterans benefits that very few are aware of • Protecting your hard earned savings, keeping your money, and safe money strategies & planning • Not losing your savings to long term care services or the nursing home/title 19 • Helping you find tax free money Jamie Cowan has provided guidance to thousands of families and funeral homes for the past 19 years in Medicaid compliance and structuring prepaid burial accounts. He's an expert in the field of funeral planning. He has assisted them and helped them protect and keep what they have earned. Jamie also is a frequent guest speaker at various community seminars and workshops discussing topics such as Funeral planning, Medicaid, and Veterans Pension Benefits. You can reach Jamie at: Office: 860-664-4118 Cell: 860-227-5955 Fax: 866-352-1127 E-mail address: jamescowanlpc@aol.com Jamie's web site link is: http://www.jwcowan.com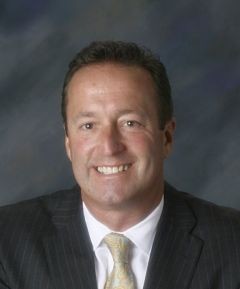 Life, annuity & longterm care Insurance and asset protection. Information on veterans aid & attendence benefits and funeral consulting. Protection, preservation and distrabution.Helping you keep what you earned
Professional Portfolio
Best Kept Secret Veteran Pension Benefit / Aid and Attendance
1 week 3 days ago
 The best secret is the Veterans Administration's Aid and Attendance Pension Benefit. This little known benefit is a needs-based program paid to a veteran or the widow/widower of a veteran (who hasn'...
Read more
For Immediate Release: Funeral contract amount is raised effective July 1, 2016
7 months 2 weeks ago
On July 1, 2016 the state of Connecticut increased the Irrevocable funeral contract amount from $5400 to -$8000.   If you previously put away 5400 you can now add additional dollars up to 8000. If...
Read more
Other local members
Funeral Homes, Life Insurance, Veteran's Services/Benefits, Financial Advisors
Clinton, Connecticut
Funeral Homes, Life Insurance, Veteran's Services/Benefits, Financial Advisors
Clinton, Connecticut